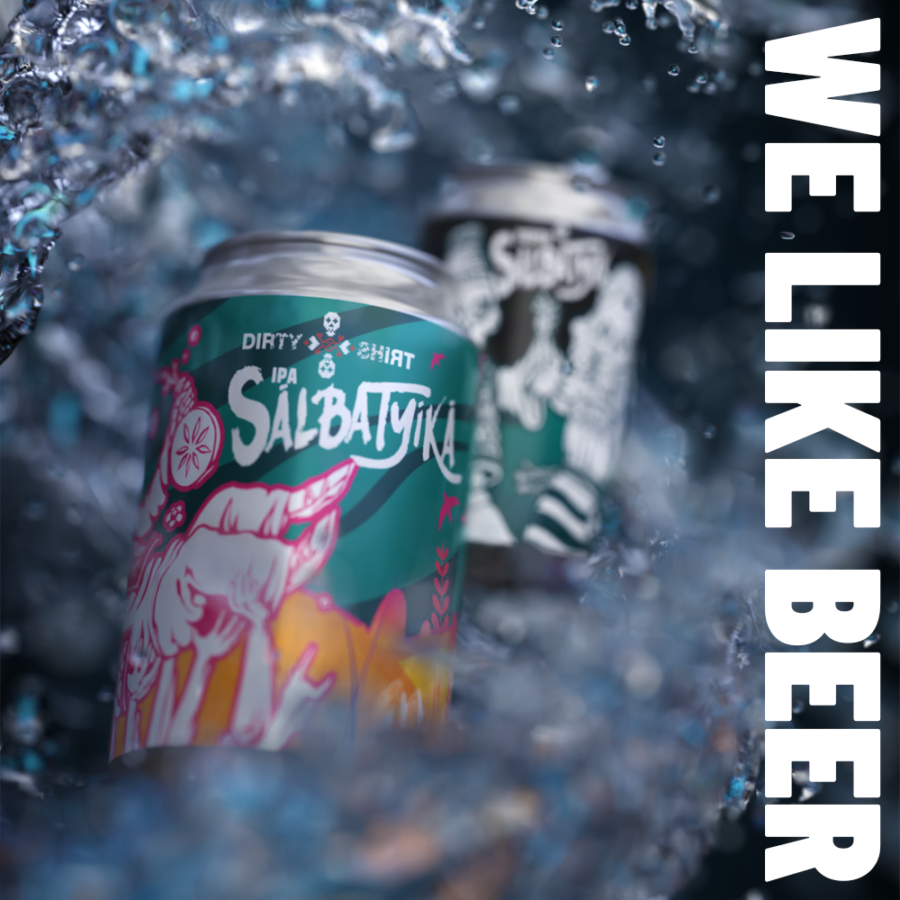 SALBATYIKA by DIRTY SHIRT
We are very happy to announce that we will release our new beer, SALBATYIKA by DIRTY SHIRT, made in partnership with Bers Nova craft beer. The beers are packaged in 330 ml doses and can be pre-ordered (currently only from Romania) on our new online shop https://dirty-merch.com/ or on https://bersnova.ro/shop/
For the first edition, we offer two unfiltered and unpasteurized beers:
IPA SALBATYIKA: a West Coast India Pale Ale with wild hops picked from the Crisul Repede meadow (ABV 6.3%), with an intense aromatic profile (bitterness of 50 IBU), citrus, light floral, obtained by the dry hopping process (addition of post-fermentation hops for extra flavor).
PORTER SALBATYIK: a sweeter version of black beer with wild hops, also from the Crisul Repede meadow (ABV 6%). The aromatic profile is intense, with notes of coffee and dark chocolate (bitterness index of 35 IBU) and is due to the fried malts used in the recipe.
The official launch of SALBATYIKA by DIRTY SHIRT will be on Saturday, December 11, at 20:00 (UTC + 02: 00) with a live streaming on our Facebook page. Cheers!